Ronald "Ronnie" Taylor was born and raised in Rockport and the son of Ishmael (Cute) and Imogene Taylor. Ronnie started school at Rockport, but in that time frame, the High School was long gone and it was just a matter of time before the Elementary School would be gone. Ronnie finished high school at Beaver Dam. Ronald had several nicknames that he answered. His family liked to call him "Fred" while most of his friends and schoolmates called him Ronnie.
Ronnie joined the Army in 1971. His desire was to become a "Paratrooper". Prior to his discharge in 1986 he had obtained "Jump Master" status and served as a Sergeant First Class. He retired a veteran of the 82nd Airborne and moved to the Tampa Bay area.
For the next 18 years, Ronnie worked for the United States Postal Service as a Postal Clerk. He Worked out of the Tampa International Airport Post Office.
Ronald "Fred" Taylor, 54 of Clearwater passed away Tuesday, October 17, 2006 at Largo Medical Center. Fred was a native born Baptist of Rockport, KY. Fred was survived by his wife Patti of 10 years, a son Chris and two daughters, Tiffany Taylor and Nicole Bowling. There were three grandchildren. His mother, Imogene lives in Beaver Dam.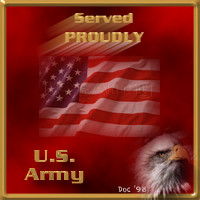 :)
See you..........
jrd