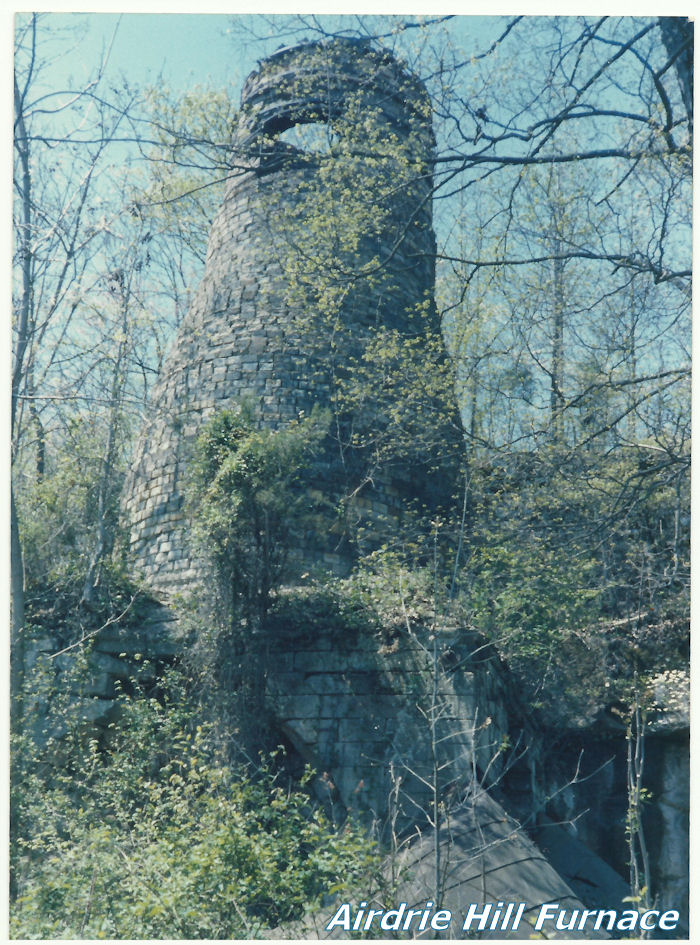 Airdrie! Wow, Airdrie Hill! Airdrie Hill, a local historic place that I had almost forgotten about. Actually, guess that I had thought that most others had forgotten about Airdrie also. My intentions are to place some information about Airdrie Hill on the Rockport/Echols Web Site. Some of us senior's are getting to the age now where an actual "Hands On" visit may not be possible, thus a trip down memory lane, in pictures, can be presented.

Airdrie Hill Huh! Well, just what is Airdrie Hill? Glad that you asked! Airdrie Hill is, of course, a hill or a ridge located about 500 feet from the Green River and in Muhlenberg County. More precisely, it is North or downriver from the old town of Paradise, KY which used to be located North of the Paradise Steam Power Plant. In the era of the Civil War in this country, a large track of land was purchased, by a man of Irish descent, with intentions of building an iron ore foundry where the iron ore could be shipped down Green River. The location of the iron ore smelter became known as Airdrie Hill.

For starters, let me assure you that Airdrie Hill is still where it has been for eons. Although Peabody Coal Company, I think, bought the property many years ago and stripped in that area, Airdrie Hill was spared the fate of a Peabody Dragline. The hill itself, is still standing. Whether the famous rock steps, the old iron ore furnace, the wall, and the block building are still standing is anybody's guess.

Listed below is a large selection box containing smaller selection boxes. Just click on any of the smaller boxes to view a chapter about Airdrie Hill. Thanks for looking.

See you....
jerry

; ~ )

.