Please use the block on the left to view different restaurants in the Rockport/Echols area. Thanks for looking.
Welcome!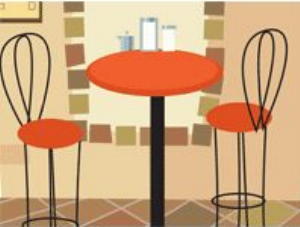 Rockport Restaurants!
What once was, is no more. What never was, is now. In the time of years ago, Rockport was served by several restaurants. Guess as far back as Rockport existed, there was someone that thought they could make a living by serving the people of the Rockport area with a place to hang out and a place to grab a bite to eat. My memory of the area restaurants starts with Hemon Johnson. He and his wife operated a restaurant in the old bank building from the late forties until the early fifties. In 1953 Adral and Dennie (Fat Mammie) Shaw took over from Hemon and continued until some time in the early sixties. Previous restaurant operations was by Mr. & Mrs. Roy Hoskins, but that was in an earlier time. Others operated from this old bank building before and after the Shaw's.

In the late forties, another restaurant became operational out on the highway (Hwy. 62). It was opened by Bill and Irene Tooley. I think that the original name was "Bill's Place". Bill Tooley and his wife stayed in the restaurant business for several years and then David Heltsley took over from the Tooley's and stay in business for several years. David changed the name to "The Green Lantern". Other later year tenants included Lake Saling, Cora Mae Brown, Dorothy and Thomas Harris, and others that I do not recall at this writing. Please feel free to add to this section. Just drop me a line with pictures and/or information and I will update this page.
Please visit some of the Rockport Area Restaurants by clicking on the links in the above box. Thanks for your visiting and hope you return.
See you......
jrd